Jo Davies is an MA graduate of the Royal College of Art, her practice includes the making of a range of fine porcelain objects which are all individually wheel-thrown by Jo at her studio in Hackney, East London.
Jo exhibits internationally and amongst others has worked with the Yorkshire Sculpture Park, the Hepworth Wakefield and Somerset House.
Jo's individual approach is striking, her pieces appear paradoxically to be fresh off the wheel and balance smooth softness with rigidity, weight and tactility. Porcelain objects are renowned for their beauty and delicacy, Jo enjoys this material because of its amazing elastic and fluid feel which lends itself to methods of making not possible with other clays.
Kiln-firing gives it its distinctive translucency allowing it to glow in strong light. The enjoyment of making and the development of Jo Davies' work are what drive her practice, each piece acts as a reflection of the shape of her hands as well as her intentions as a ceramicist.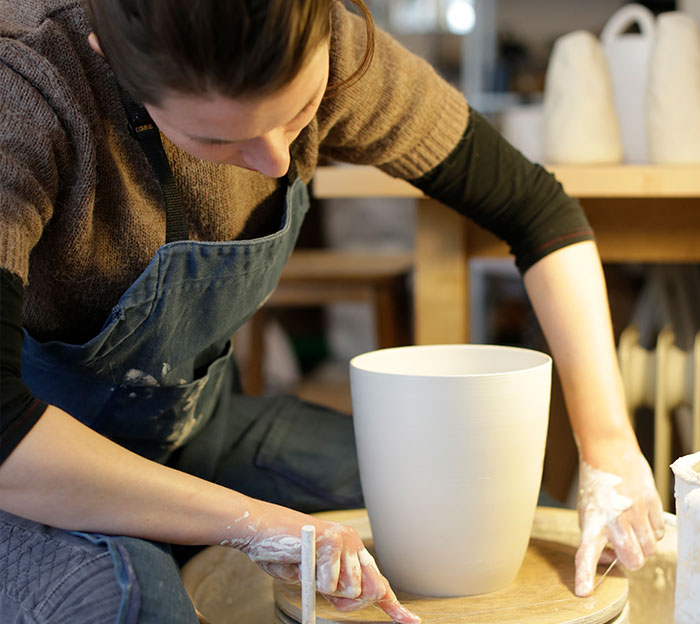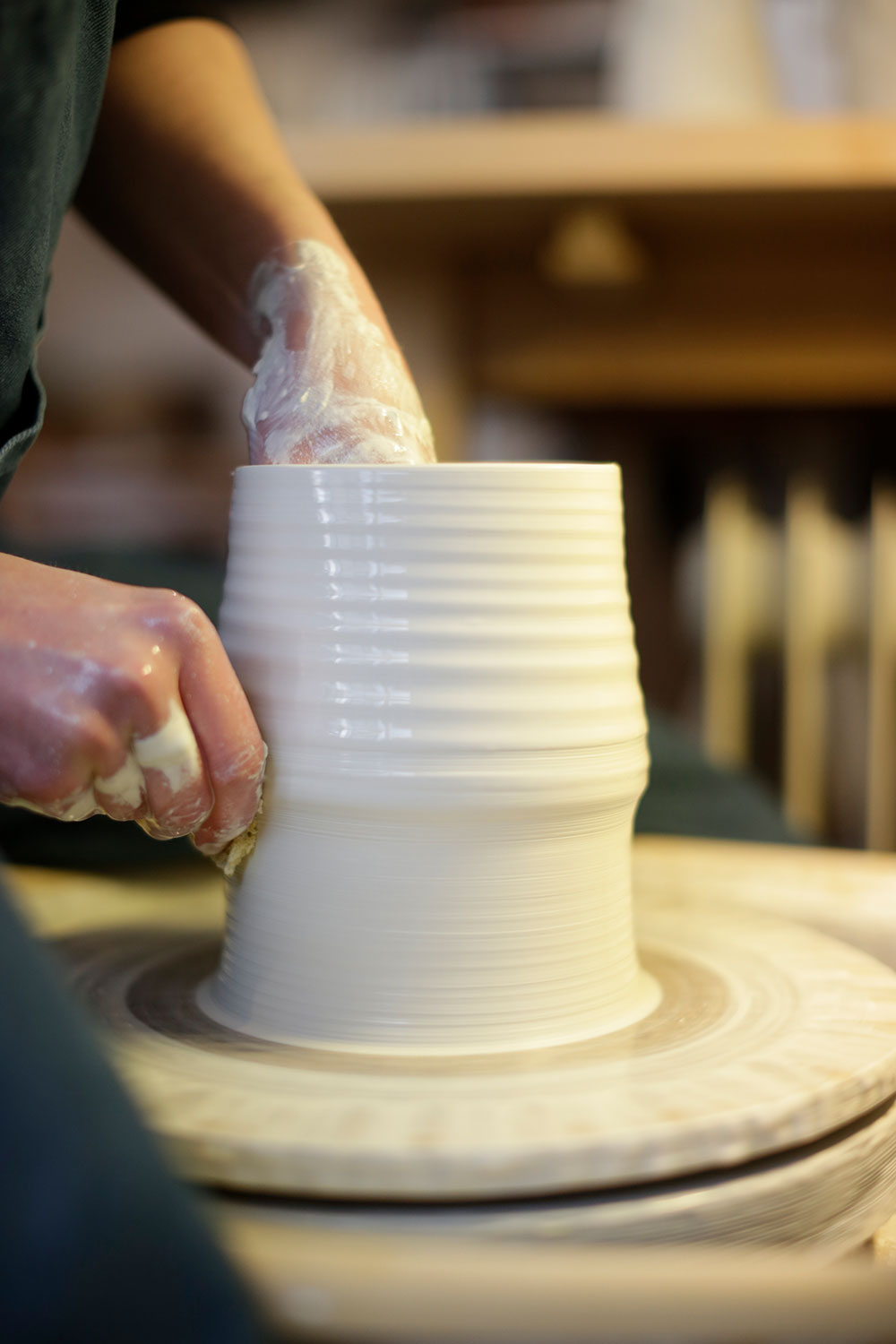 I believe in Making as a vehicle for expression, for the articulation of thoughts that cannot be expressed through language.