Robyn Hardyman makes fine porcelain vessels, thrown on the wheel for both decoration and everyday use.
Elegance and balance define the pared back simplicity of Robyn Hardyman's work. Robyn is drawn to porcelain's combination of delicacy and strength, and the pure surface it offers for glazes. The pieces are thrown to a fine and delicate finish, with attention to every detail and she relishes exploring glaze colours and textures that complement her restrained forms. Her colour palette is cool – blues, greys, pale greens and creams – calming and harmonious.
Robyn studied for three years at Oxford City College before setting up her own garden studio at home in Oxford. She enjoys the effect of her work gathered in groups, the shapes and shadows between the bowls and vases, and the relationship between their colours and textures. We are delighted to have a selection of her work at Derwent House.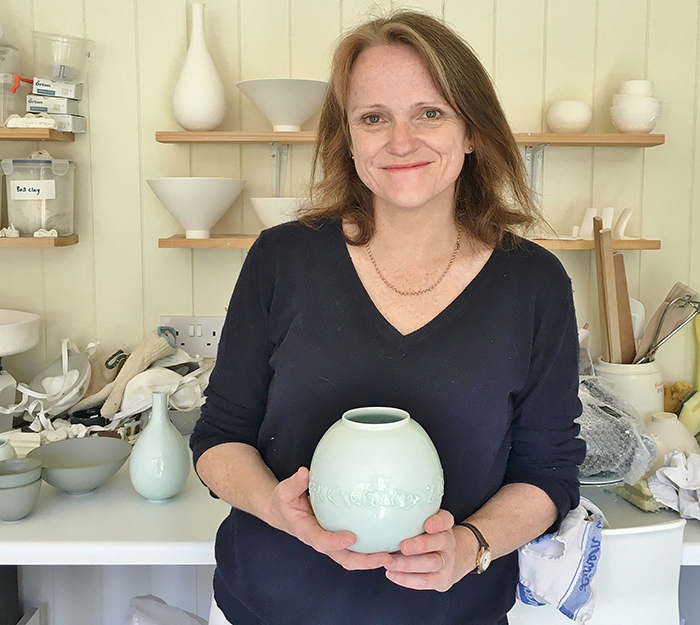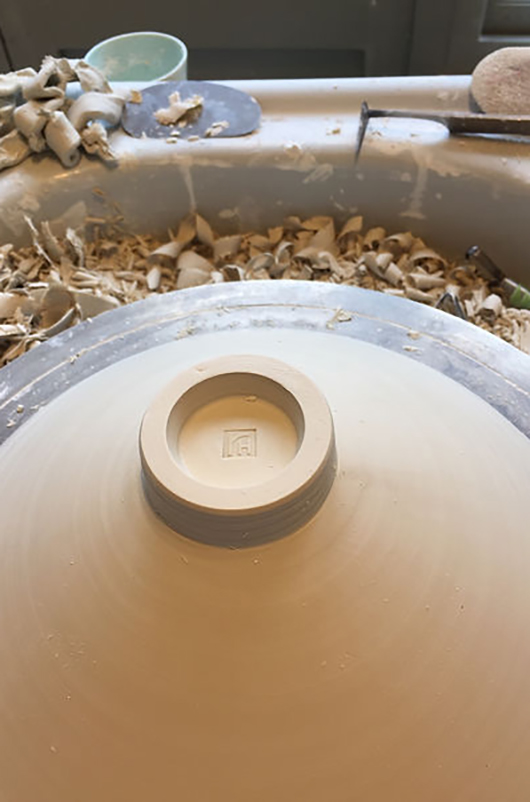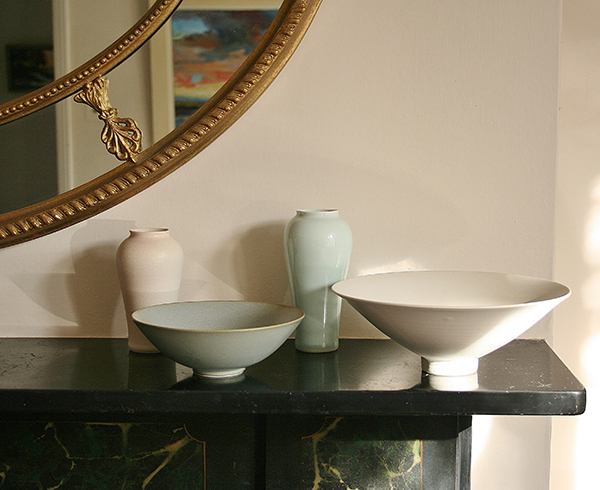 'I have always loved porcelain, especially oriental ceramics and wanted to explore the apparent mystery of how they were made.'