Choosing Art & Craft for your home
May 2, 2022 | Blog by: Juliette Barrell, Creative Director - Derwent House
To coincide with the participation by Derwent House in Oxfordshire Artweeks, we take a look at how to go about choosing pieces of art and craft for our homes to enhance our interiors whilst ensuring a cohesive yet personal living space. Combining new or well-loved pieces of art or craft into the home whilst requiring thought and careful consideration should be an enjoyable experience that comes from the love of the pieces that have been acquired.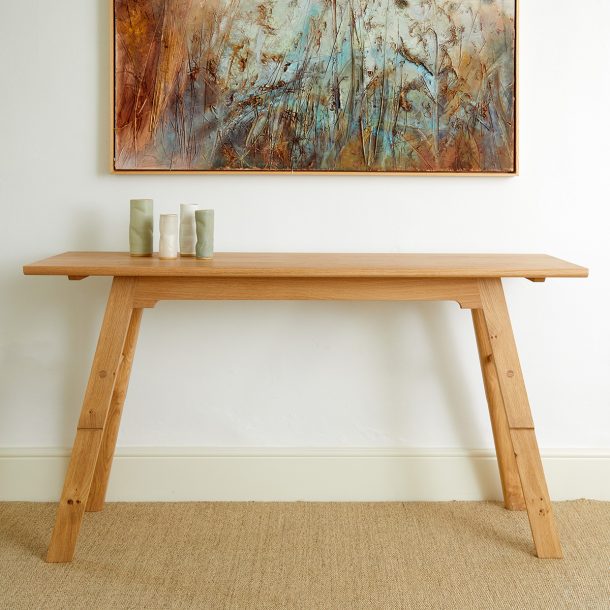 When choosing artwork try not to become too obsessive with a particular style or whether the 'colour will work' – select pieces that you connect with, and which evoke an emotional response. View the acquisition of art and craft as a long- term process that reminds you of people, place or a connection with the art or craft that adds value to your life.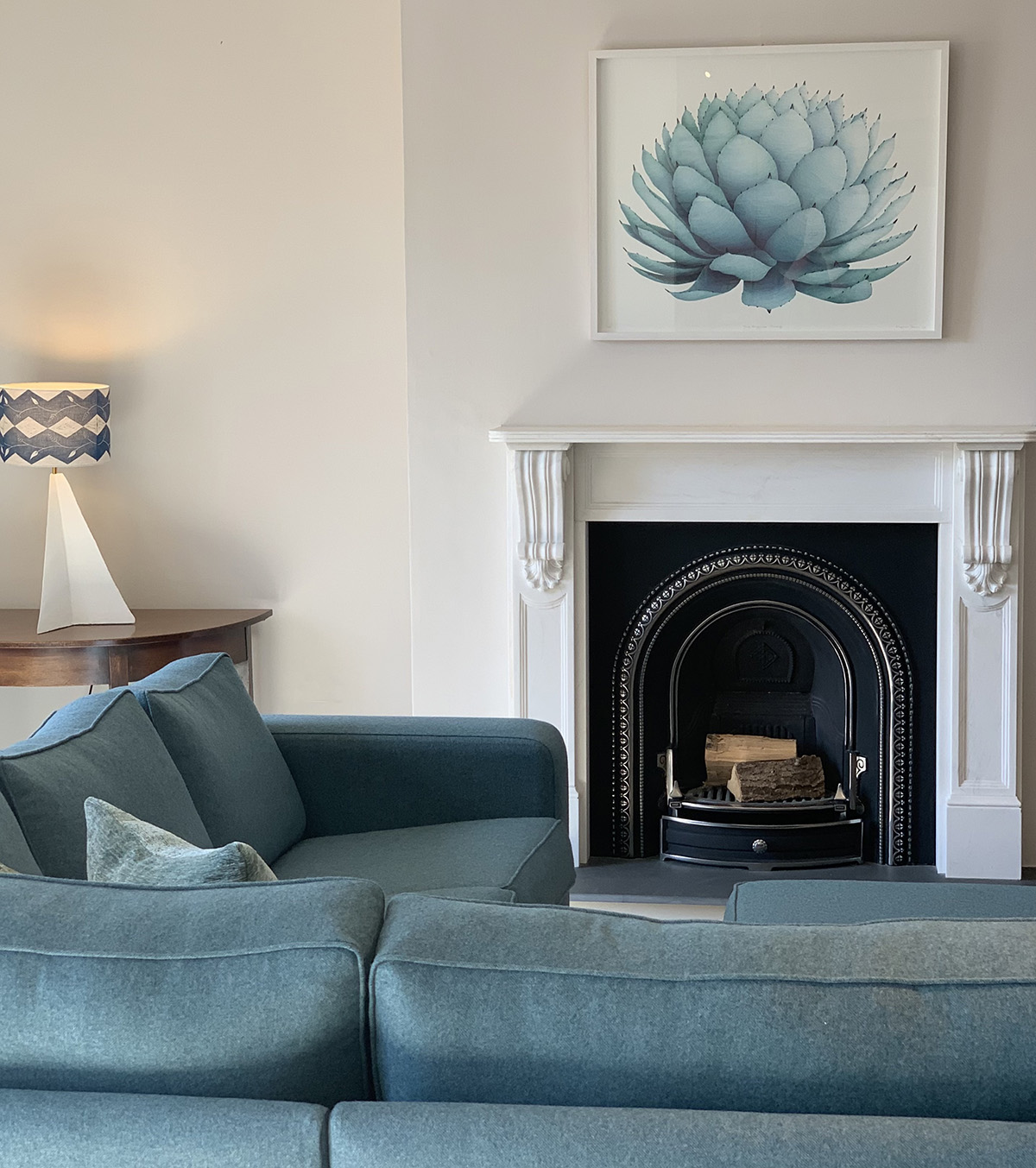 Mix it up
Have a variety of mediums or pieces on display – oil paintings, water colours, sketch line drawings and photography can work well together. Combining these is fun and a large grouping on a wall gives character and visual interest. The frame and mount play an important part in setting off the art – mix old and contemporary frames together whilst a contrasting mount or a box frame is an effective way of setting off a simple subject.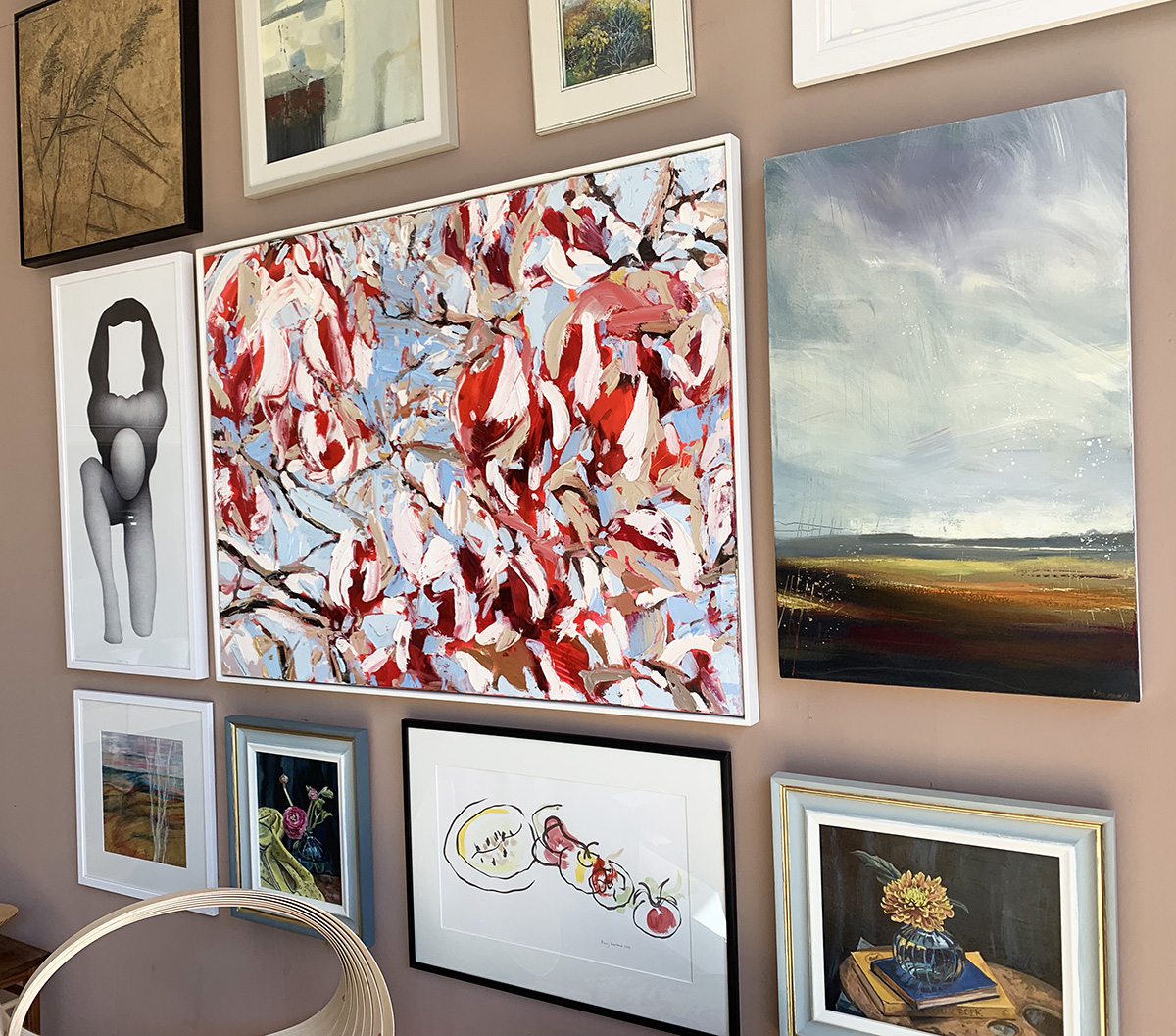 Hanging art
A large-scale piece can work either as a focal piece or have a quieter more supporting role to the room creating more subtle impact.  Placed above a key piece of furniture as a focal point to a room the artwork can dominate with colour and texture. A common mistake to is to hang pictures too high, ensure that they are at eye level and if hung above a piece of furniture ensure that there is a direct relationship with the piece of furniture so that art and furniture work together as a whole.
If you are planning a big grouping – draw it out to scale on paper to judge proportion and scale or simply lay the works onto the floor to get a grid that works for you. Take a picture and then translate this into the wall hanging arrangement.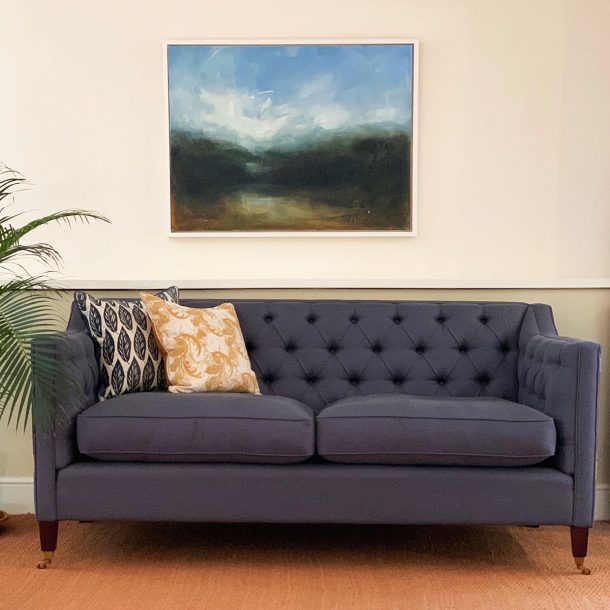 Refresh and regroup
If you have moved or are redecorating – take time to look at your collection and see how a fresh regrouping of pieces, a new location or change in wall colour can reinvigorate a scheme. If you have an art collection that is colourful and vibrant choosing plainer fabrics for furnishings can help to calm the visual impact whilst setting off the artwork more effectively. However, pattern and colour in furnishings and artwork can work well too so don't be afraid of combining them – choose colours and scale of patterns that complement each other to achieve a joyful combination.
The artful placement of art and craft can create just as much interest as the pieces themselves and provide a point of visual focus within a room.  Link pieces together by colour and materials whilst contrasting scale, medium and forms. A console table, sideboard or a window cill are great surfaces for putting together such groupings.  Adding house plants to the mix breathes life and colour into the montage and if near to a window links the interior with the exterior spaces.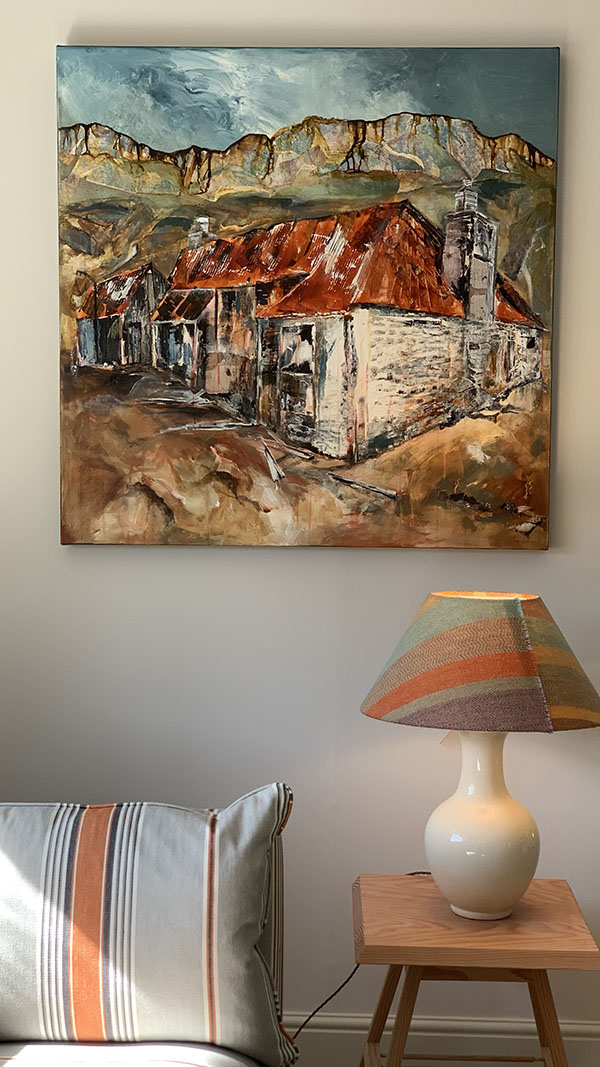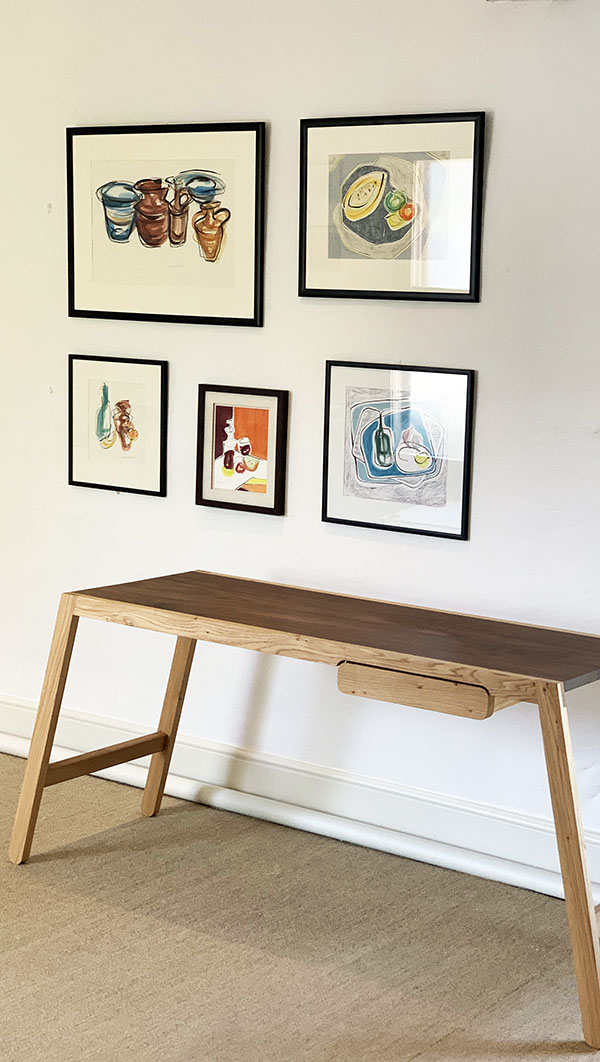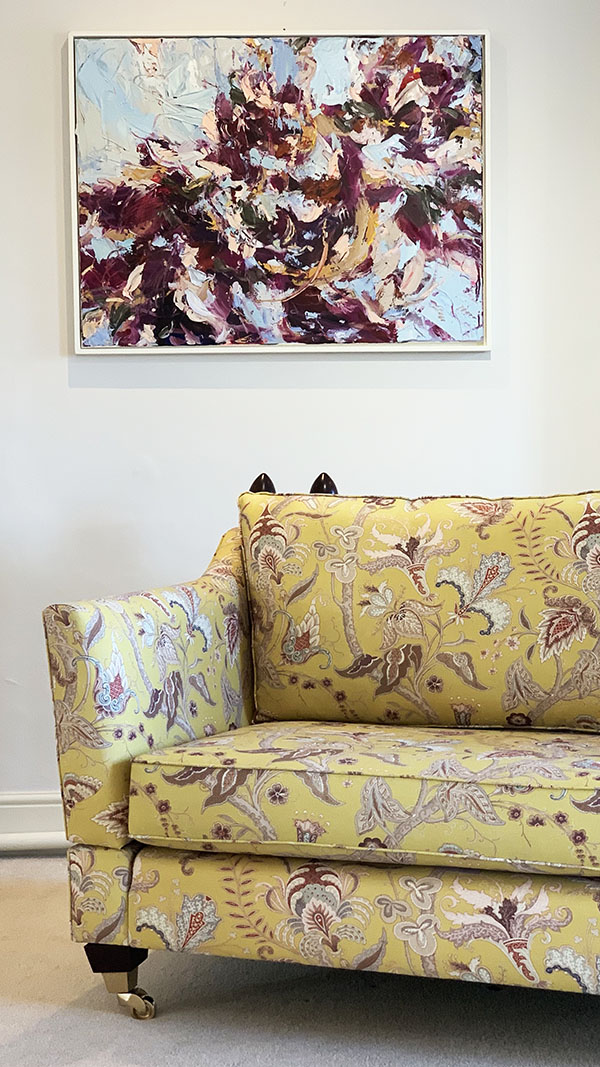 At Derwent House we welcome you to our home of British craft and makers. Covering over 6000 square feet Derwent House provides a series of traditional, contemporary, and quirky spaces that lend themselves to the work of our vibrant community of craft makers and artists. We pride ourselves on demonstrating how art and craft can be combined into domestic interiors – where textures and form combine to create spaces that evoke an emotional connection but where functionality is just as important.
'It is wonderful to welcome 10 local artists, with such diverse artistic styles, to Derwent House for Oxfordshire Artweeks. From bright, bold, expressive oil paintings by Silvi Schaumloeffel, atmospheric mixed-media landscapes by Caroline Chappell to Myrica Jones' meticulous, figurative ink drawings. At Derwent House, our mission is to bring the wealth of British crafting and artistic talent to a wider audience and the Artweeks festival helps to do just that, throwing a spotlight onto so many talented local artists and craft makers.' Ali Griffiths – Marketing Director,  Derwent House.
Oxfordshire Artweeks runs from 7 – 29 May 2022. Derwent House is Venue 365. For more information on visiting and the wonderful collection of artwork we have on show in the store click here.