August 7, 2020 | Blog by: Juliette Barrell, Creative Director - Derwent House
We explore the impact on how we imagine and design our interior spaces as we emerge from the sanctuary of our homes post lock-down.
As life 'as normal' has changed, so too will our homes need to adapt to changing lifestyles as many of us will be spending much more time at home. Before the pandemic 70% of people had never worked from home, during lock-down 20 million people switched to home working. As well as working from home more time will be spent at home socialising, relaxing, engaging in online classes and entertainment. Our homes now more than ever will be viewed as a safe haven in our socially distanced world.
We share our top tips to consider when embarking on your next home improvement project to future proof your home.
Flexible homes
Whilst popular open-plan layouts in our home improves inter-household communication, quiet corners and privacy can sometimes be lost. Doubling up of spaces with reconfigurable rooms requires specific design solutions and storage furniture. Room dividers/screens and sliding doors built into a cavity walls allow spaces to become more flexible and used in different ways at different times of the day. For sliding pocket doors visit www.scrigno.co.uk
Repurpose a room
Consider repurposing rooms, an upstairs bedroom enjoying more natural light could be converted into a light airy living space whilst a downstairs darker room could be switched to a bedroom.  We are often overwhelmed by the challenge of sorting things out, to utilise our spaces more effectively.  The barrier is often because we have too much 'stuff'.  Look at what you have and take time to consider what is really needed in your home. Declutter, recycle and try to re-imagine what you already have.
Active living spaces
With more time at home we need comfortable well thought out spaces that can cater for active rest and play whether watching a film, reading or playing board games. Whilst a home cinema may be considered a luxury, our internet enabled TV screens are becoming a key provider of how we choose to be entertained. As well as watching films and TV, our screen spaces will serve to enable us to attend online courses, virtual visits to art galleries and theatre together with connecting with friends and family through Zoom and other platforms. Our active living spaces will need careful planning to deliver a comfortable experience.
Workspaces
With many businesses, employers and employees realising that home working is here to stay, creating healthy ergonomically designed workspaces are key to making this adaptation.  Dining tables are a poor substitute for a desk and dining chairs and laptops are not ergonomically designed for long periods of usage. In a busy household home working with require quiet private spaces to be able to work effectively, invest in a proper desk and make a feature of office storage with an open shelving system.
Centres of well-being
The ethos of biophilia, meaning a love of nature has been fast forwarded with our experience of lock-down. Gardening and growing plants whether indoors or outside is now widely recognised as an activity that improves mental health and well-being.  It extends to an appreciation of colour and textures that relate to nature and so will influence choices for our homes. The use of indoor plants improves indoor air quality and blurs the boundaries between indoor and outdoor spaces. Get creative combining plants together, creating an oasis of calm greenery whilst increasing the impression of space in the home.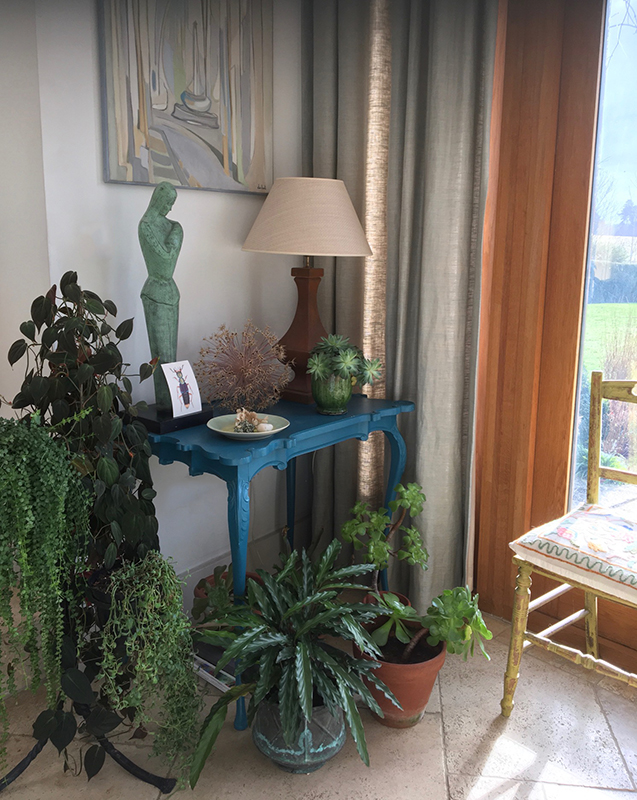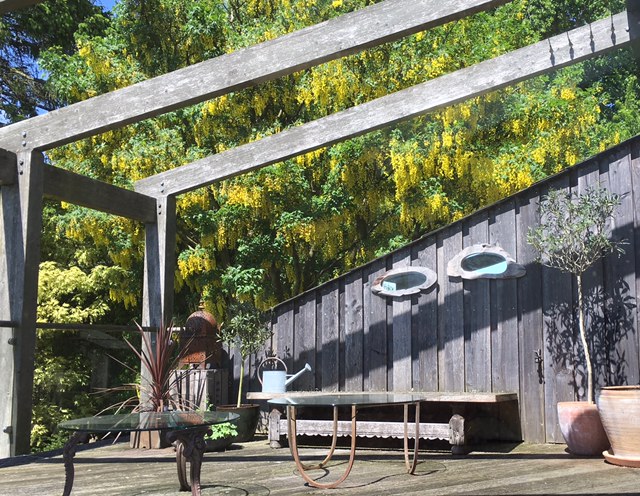 Lower your energy consumption
More time at home will increase your energy bills, energy efficient comfortable homes need to be well insulated. Retro fit your home with loft insulation, hot water tank lagging and draft excluders will reduce your energy bills and carbon emissions. In Oxfordshire, if you need advice with these and other initiatives get in touch with https://cosyhomesoxfordshire.org/homeowners to find out more on how you can get professional support to retrofit your home.
If you would have ideas and plans to alter your living spaces and would like some advice, get in touch with [email protected] or [email protected]  who have a wealth of experience in providing guidance and interior design advice.