Abigail Bury is a textile designer who pursued her early interest in hand-stitching and embroidery by studying for a BA degree in textile design at Hereford College of Arts.
Abigail's beautiful rendering of botanical designs are inspired by her passion for flowers, floral displays and gardening. Her bold illustrations are hand-drawn and then painted in colours which celebrate the vibrant colour palettes of the flora and fauna of the English country garden.
Abigail experiments with the scale, layering and repeat of her designs on the computer in a way that does not lose the look and feel of her original drawings. To complement her floral fabrics, Abigail has designed a collection of co-ordinating geometric designs.
Abigail's designs are printed digitally in the UK on a linen cotton union base cloth and are suitable for curtains, soft furnishings and decorative upholstery. Her fabrics are made up into stunning collection of square and lumbar scatter cushions and are also available to order by the metre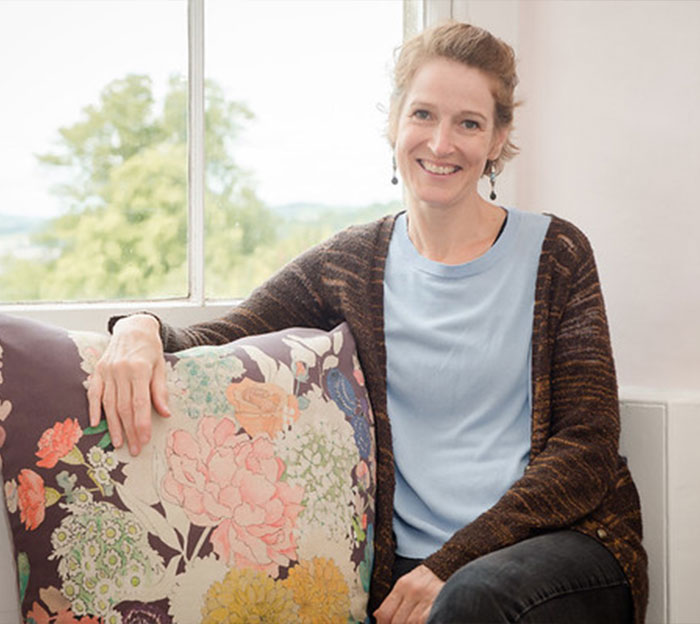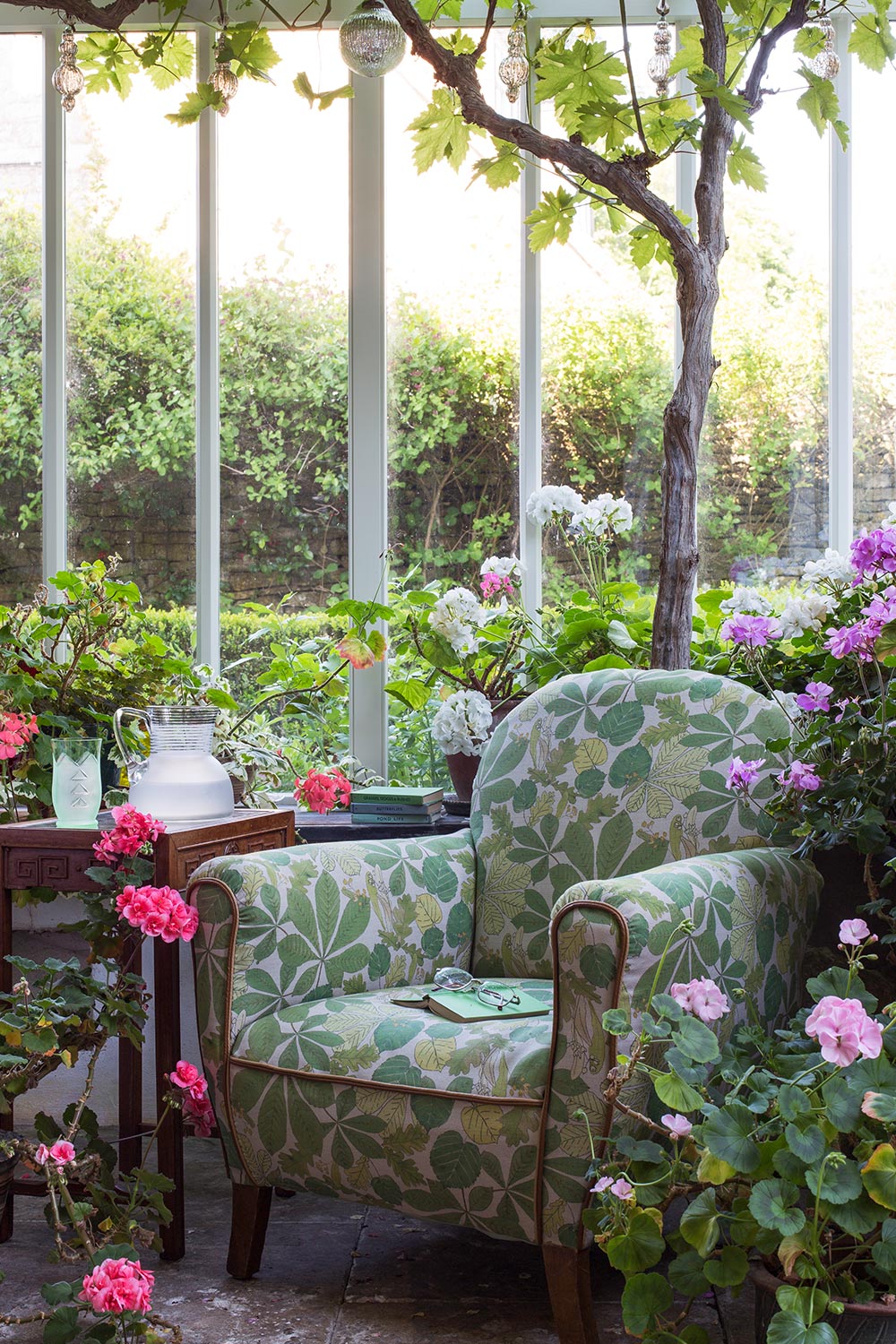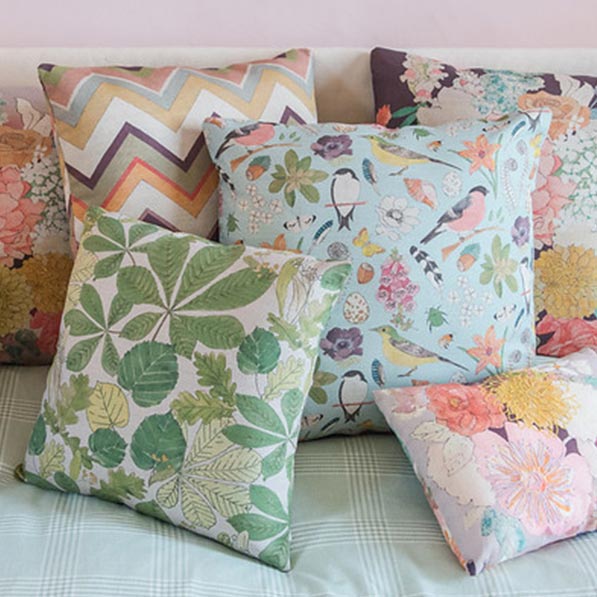 Beautiful renderings of botanical designs, inspired by a passion for flowers, floral displays and gardening.