Angus Ross is a designer, a master craftsman and woodsman. He has been innovating with wood for thirty years and is best known for exquisite, sculptural furniture with a sense of movement and flow.
The Angus Ross Furniture workshop is based in Aberfeldy, Perthshire where they transform local trees into beautiful furniture. Angus Ross trained as a furniture maker at Rycotewood College, Oxford. Influenced by his early studies in industrial design, Angus is inspired by structure in architecture and engineering. His work reflects this aesthetic and is characterised by pure flowing elegant lines creating forms which beautifully relate to their structural function.
Angus demonstrates a deep understanding of wood and draws on wood-working traditions which combine steam bending of green wood with traditional cabinetmaking and precision digitally cut timbers. Angus Ross furniture work with local estates and mills to source Scottish hardwoods such as ash and cherry. They also source oak from their collectively owned bluebell wood, selectively felling trees as part of a sustainable woodland management plan designed to increase biodiversity.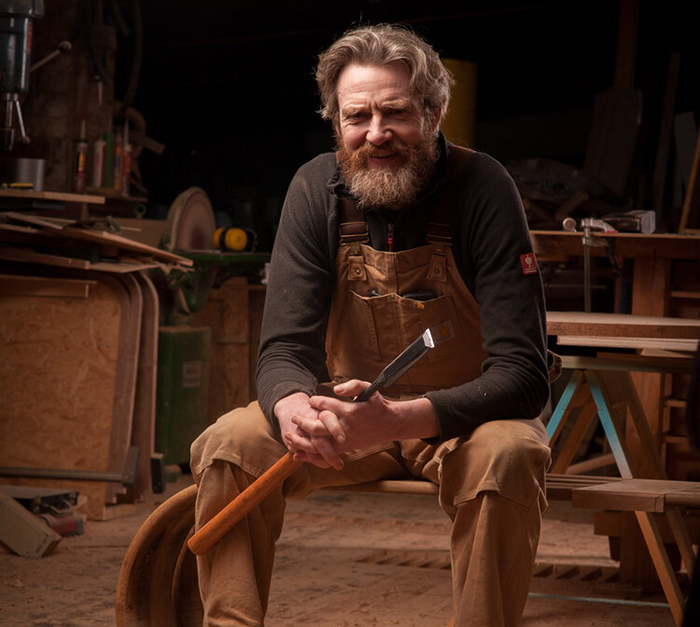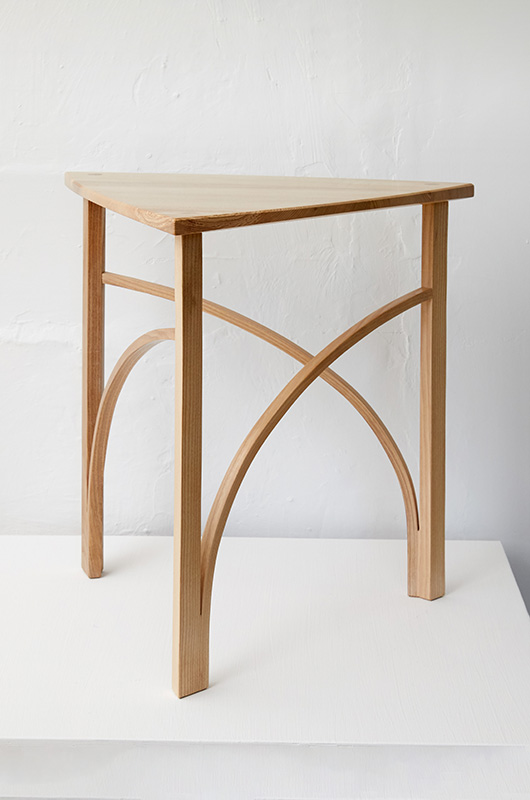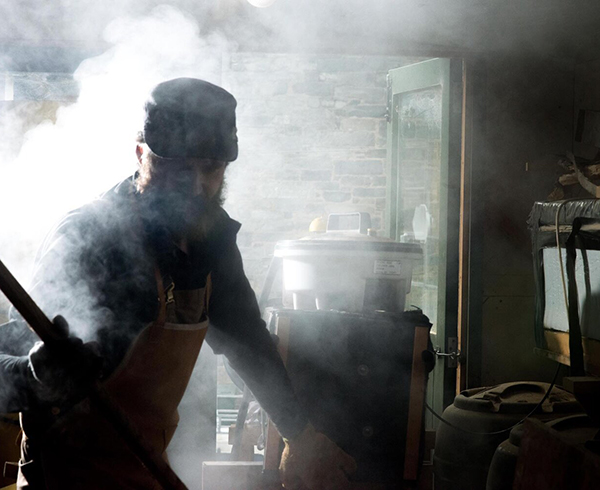 'We source oak from our collectively owned, local bluebell wood. We are working with nature, encouraging natural regeneration and biodiversity, improving the overall health and resilience of the woodland.'