Gaby studied Textile Design at Hereford College of Arts where she developed a deep understanding of the complexities of weaving. It is the alchemy of how colours work once woven together that drives Gaby's passion for the entire process of weaving
Gaby invests days setting up her loom, the time spent is rewarded as she weaves, and the combination of colours and cloth start to take shape. Inspiration is drawn from the season's colours and the textures of nature that Gaby sees on her daily dog walks and coastal adventures. Using British Lambswool, she translates her ideas into a muted colour palette of lichen green, pebble grey and shades of blue that predominate in her weaves.
Gaby uses her weaves to create a collection of beautifully tactile cushions and lampshades that are a joy to live with.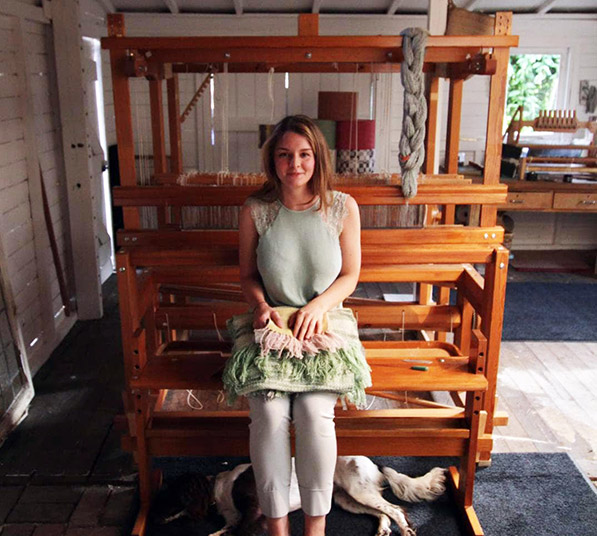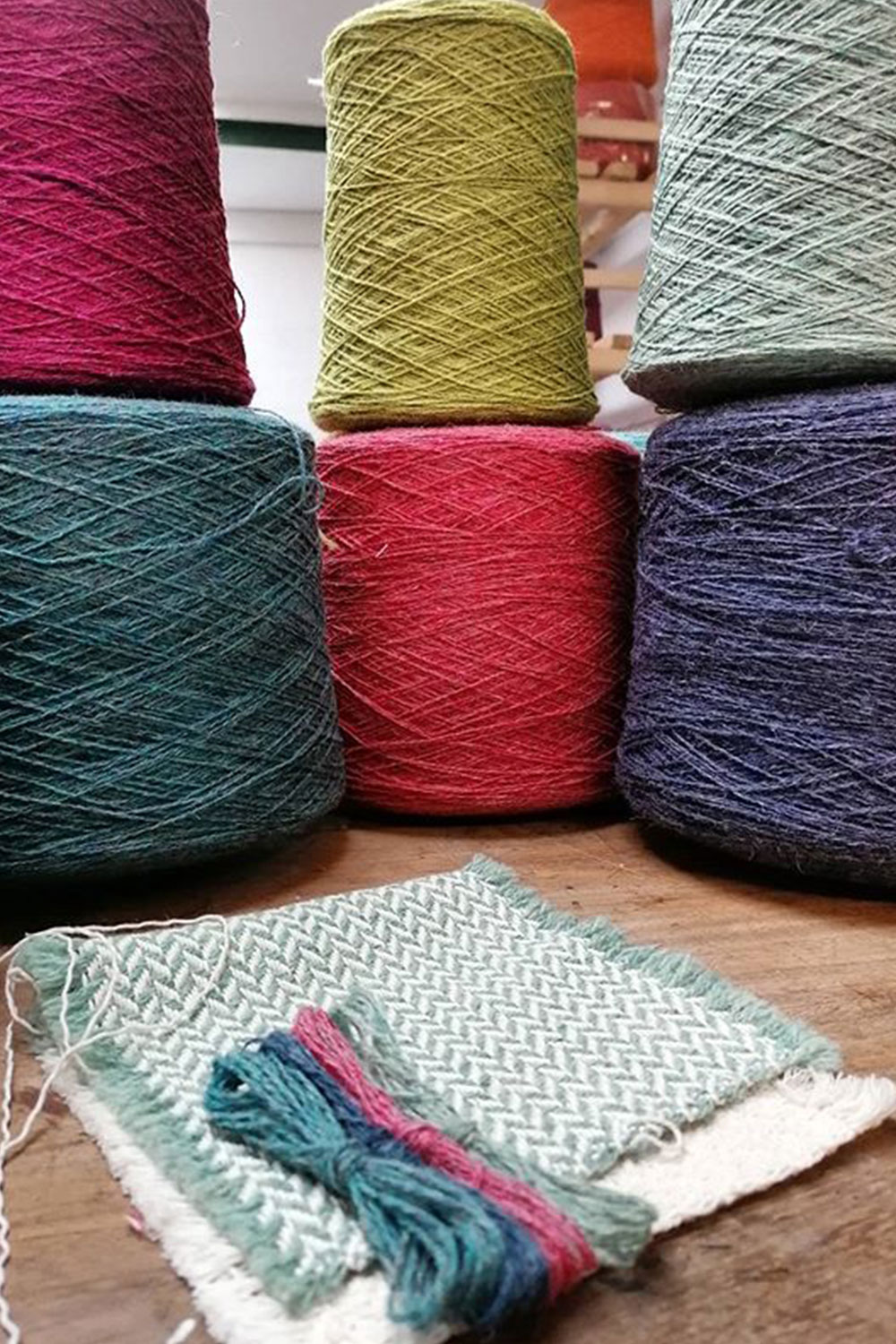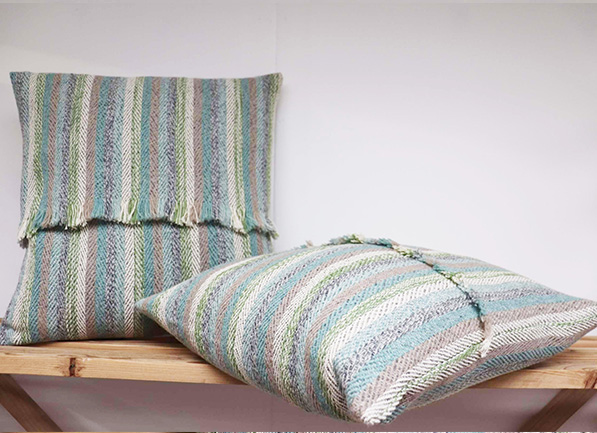 Investing days of time to set up the loom is all part of the process and worth every moment once I begin to see the colours I have chosen working together.