Goldfinger is an award-winning social enterprise whose mission is to make bespoke furniture that is both good for people and the planet.
Design and sustainability pioneers Marie Cudennec Carlisle and Oliver Waddington-Ball opened the doors to Goldfinger in 2013, naming the company after architect Enrö Goldfinger, the design master behind Trellick Tower, the Grade II listed Brutalist building that is home to their wood and joinery workshop in North Kensington.
The Goldfinger team of master craftspeople design and craft bespoke furniture for the home and businesses, sourcing and selecting high-quality sustainable timber including reclaimed wood donated by material partners across London, from responsibly managed British woodlands or from local trees that have been felled due to weather-related incidents, disease, or urban development.
Goldfinger reinvests their profits into their social impact programmes. The Goldfinger Academy, founded to enhance the neighbouring community's career opportunities and well-being through teaching, woodworking and craft, includes an apprenticeship programme where marginalised young people are taught the art of woodworking so they can progress into meaningful work. Since 2015, Goldfinger has supported its community through its free monthly community meal cooked from surplus ingredients, the People's Kitchen.
Passionate about design and preserving traditional woodworking techniques the team of designers, makers and joiners at Goldfinger have created a beautiful range of contemporary furniture and wooden homewares including the striking Muse dining collection we are delighted to have on display at Derwent House.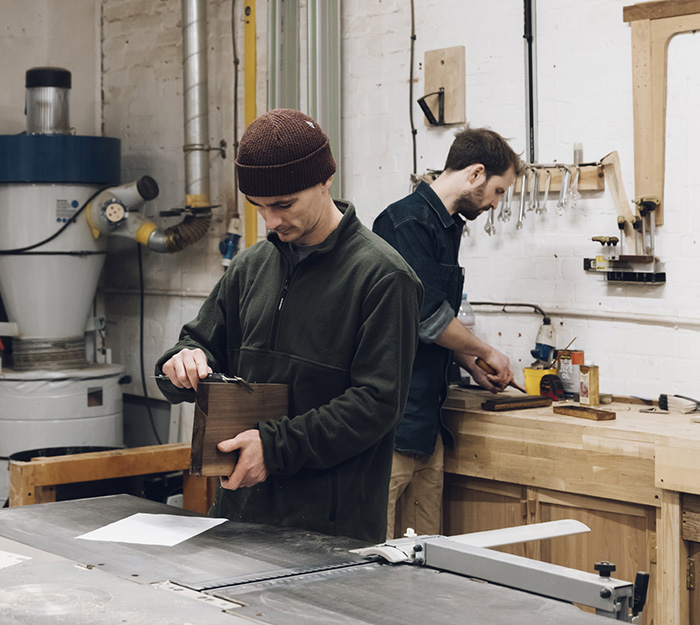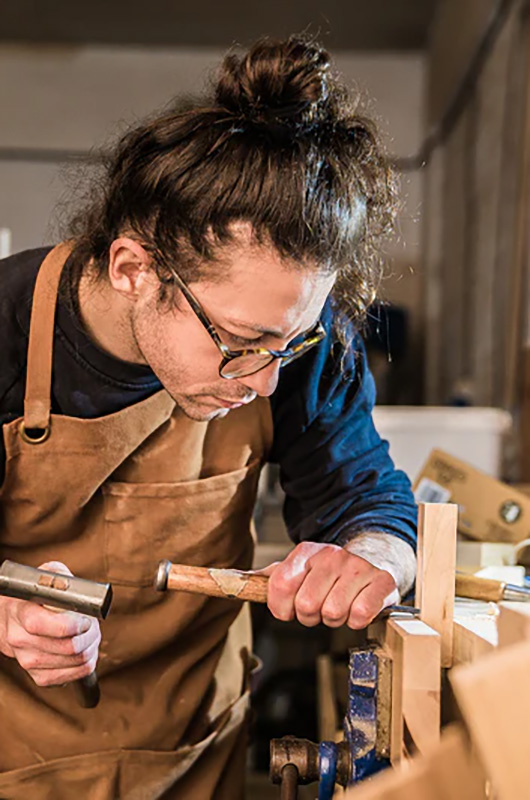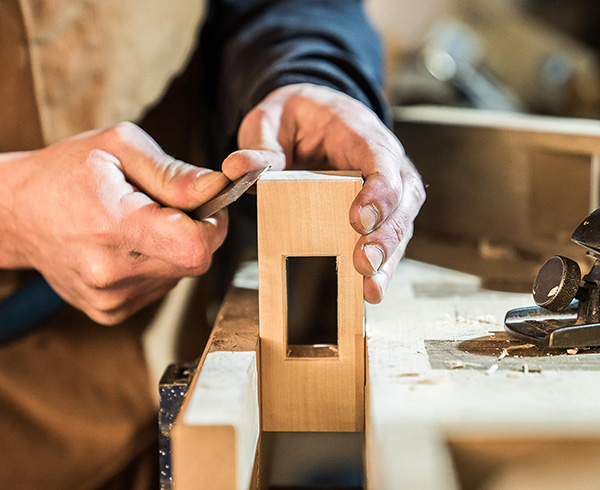 You will find the GPS coordinates of where the original tree once stood stamped on the underside of each piece of furniture so its rich history is never forgotten.