Leighan Thomas trained as an interior architect and turned to pottery 5 years ago.
As a studio potter, Leighan makes wheel thrown contemporary pieces with a pleasing, quiet aesthetic that marries functionality with simplicity of form.
Exploring shape and texture, her restricted colour palette is complemented by the desire to make marks that are influenced by the elements of nature and leave an imprint in the clay. Her elegant bottles, bowls, jugs and vases are handmade in small batches and designed to be used as part of life's daily routine.
Leighan is an associate member of The Craft Potters Association and works out of her beautiful garden studio in South Oxfordshire.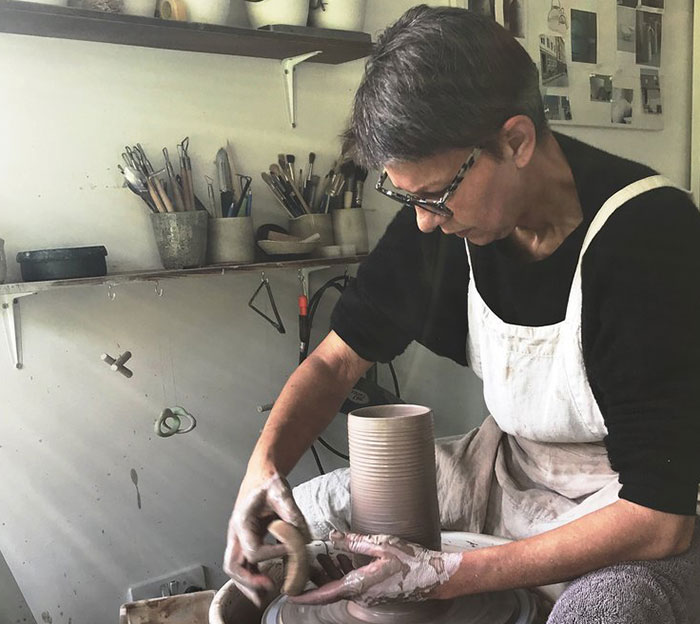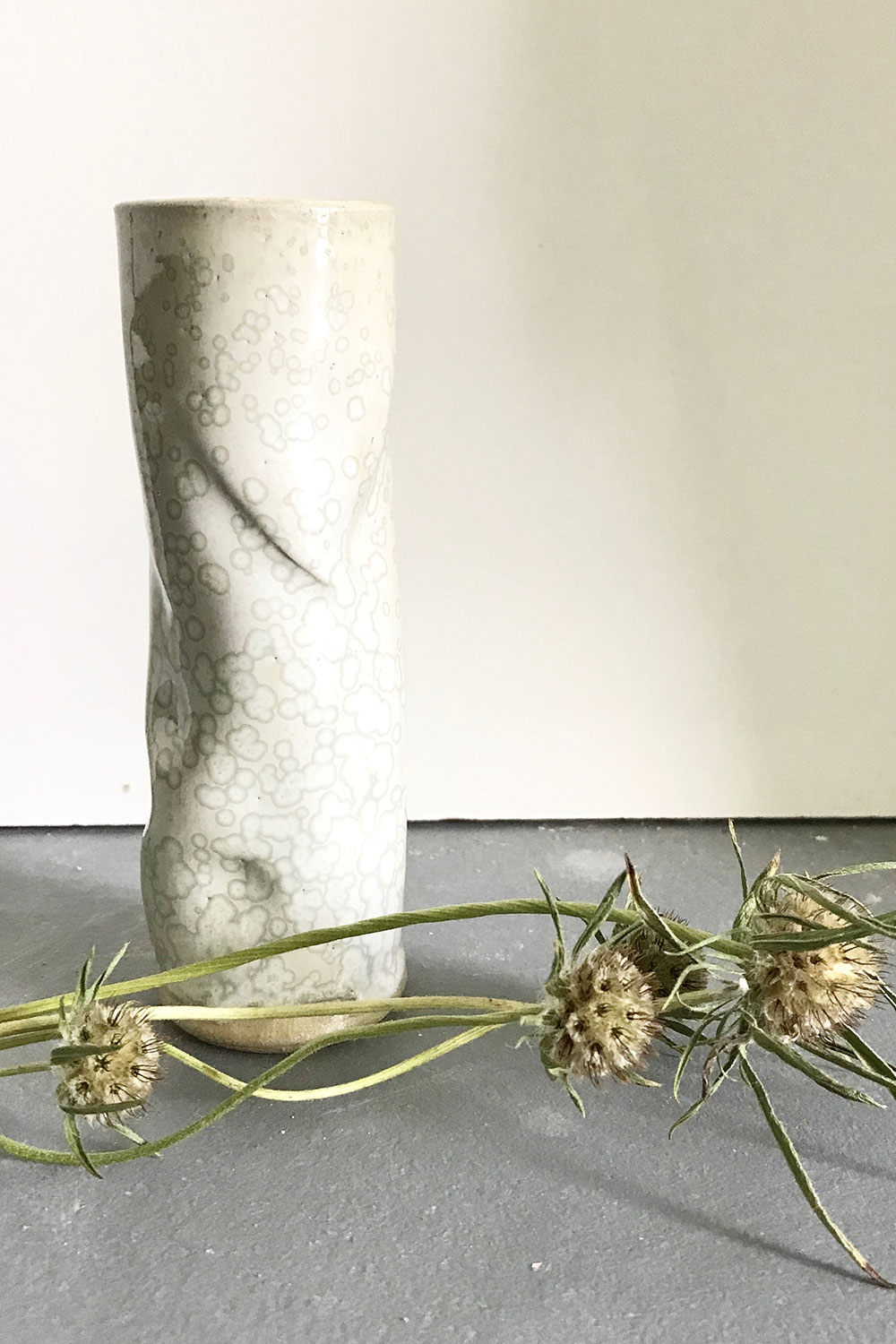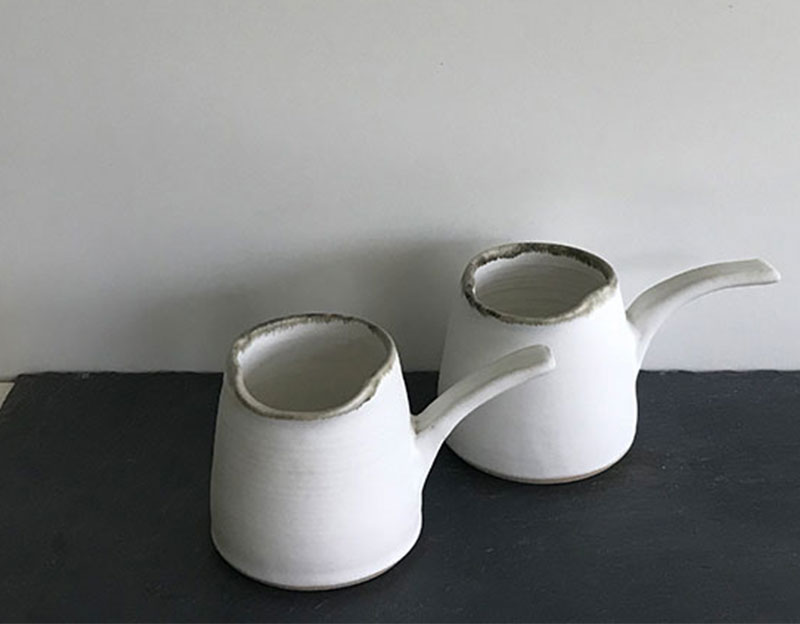 Exploring shape and texture, I aim to produce items that are easy to live with and a pleasure to own