From their glass-blowing studio in the Cotswolds, Colin and Louise Hawkins use a combination of traditional glassblowing techniques and contemporary craftsmanship to create their handblown glassware. Their work is inspired by the qualities of glass itself and the forms and rhythms of nature.
Partners in life and work, Colin and Louise have been glass making for over 2O years.
Louise graduated in Design at Goldsmiths College London before studying at the International Glass Centre, whilst Colin trained in Glass at Sunderland University and the Royal College of Art in London.
Much of their understanding of the medium of glass was gained early in their careers whilst working alongside some of the British Glassmaking industry's traditional and contemporary artisans.
They have worked on many commissions and exhibit their One-off pieces and Studio ranges in selected galleries as well as at their studio at The New Brewery Arts Centre, where visitors can watch the glass being made.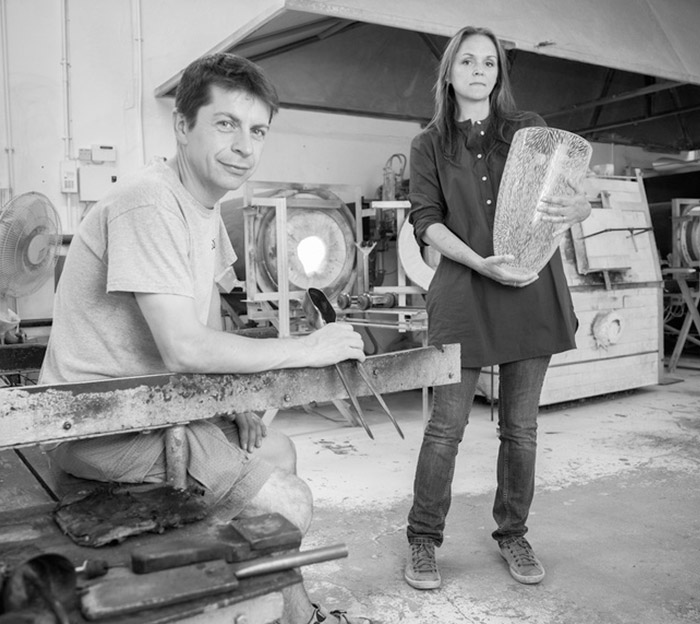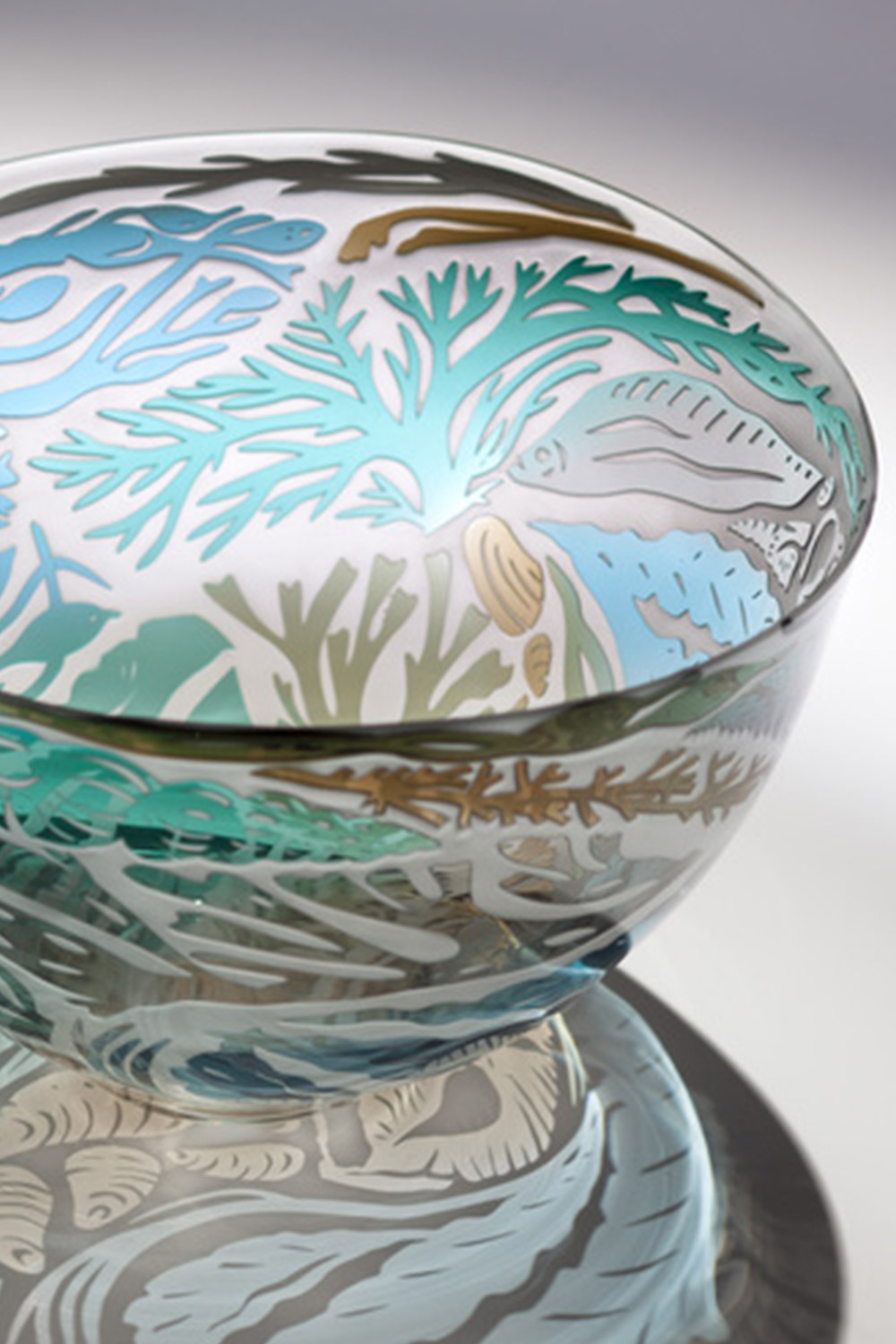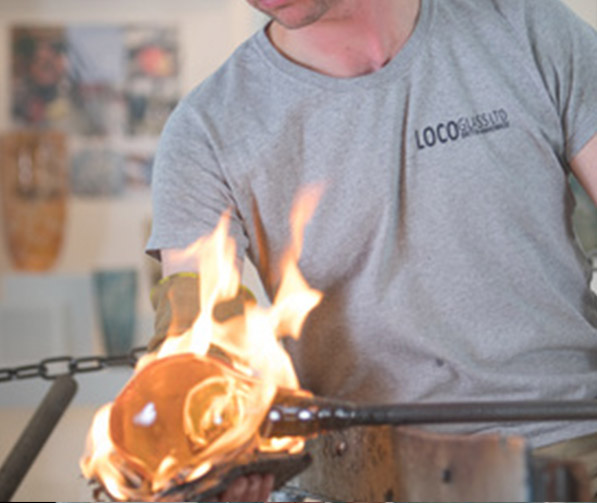 Our aim is to draw the viewer's attention to the places between the concrete and the cultivated, to habitats that are essential for the survival of our native wildlife and to our own.