By reimagining one of joinery's oldest techniques, Michael Buick at Pegg Furniture creates a range of furniture that is fun to put together, lasts for ages, and is made almost entirely from wood.
Michael Buick graduated from Rycotewood furniture school after an earlier career in environmental communications. Aware of how many times he had moved in his life, Michael's interest in furniture design was not just about good design but how furniture can be taken apart, put back together and moved with us.
Pegged joinery as a design solution led Michael to develop a set of novel pegged joints which became the foundation of his Pegg furniture range. Thoughtful, affordable furniture built to last and created with the big picture in mind and with materials sourced sustainably. In a world of shrinking living space, Michael looked for furniture solutions that adapt to our spaces as our needs change with the minimum of waste. Derwent House are delighted to showcase a large selection of Michael's Pegg Furniture designs including High Shelves, the Pegg Desk, Stool, Low Coffee Table and Side Table.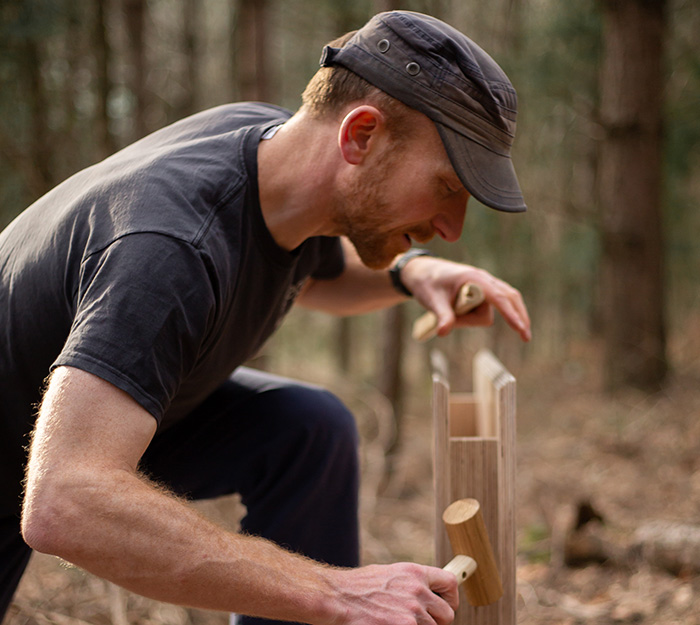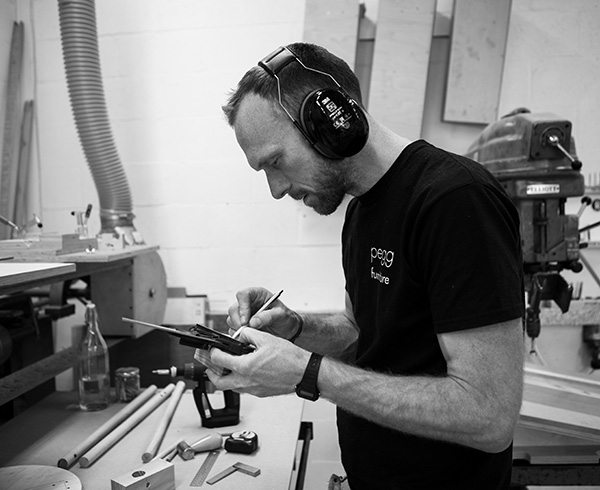 'I really believe in the benefits of being surround by objects that are made beautifully, that work really well, and that point towards a simpler and less cluttered life.'