Rhian works from her studio based in the Royal Forest of Dean. All products are designed, hand woven, darned, washed and tentered by Rhian herself, using traditional techniques throughout.
Contemporary designs and colour placements are influenced by Rhian's interpretation of surrounding environments that she finds inspiring. High quality yarn is sourced from a Mill in Yorkshire, creating truly British Luxury handmade products.
After graduating with a BA Hons Degree in Textile design in 2014, Rhian undertook a year of internships with several established designer makers. This led to her becoming a weaving assistant for Sioni Rhys Handweavers and weaving the cloth for the National Eisteddfod crown 2016 with them. This journey helped her to gather techniques, skills and experiences enabling Rhian to design and develop her own brand of high-quality woven goods that we are delighted to stock at Derwent House.
Since producing her own product range Rhian has been made an associate member of the Gloucestershire Guild of Craftsmen and a guest member of the Worcestershire Guild.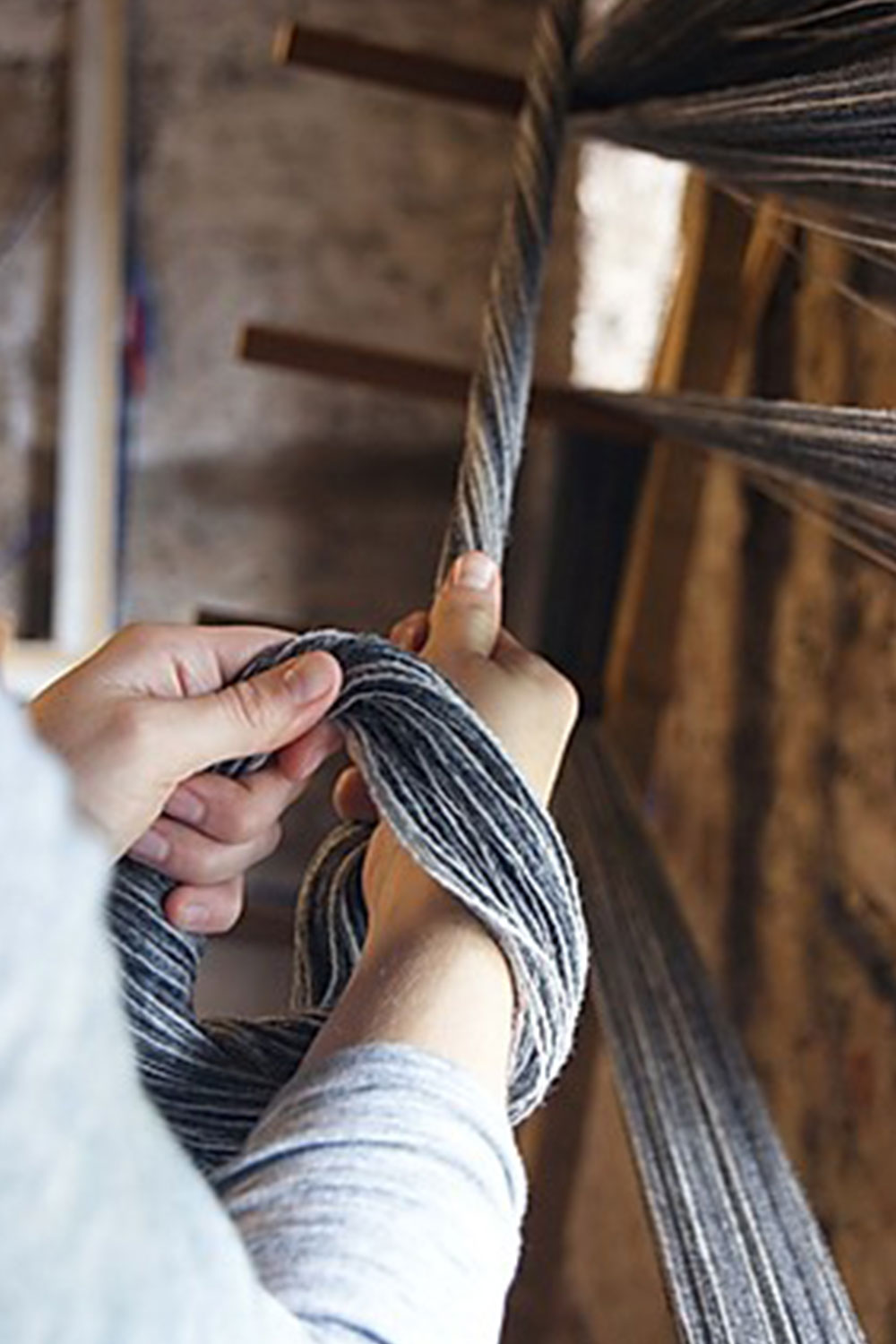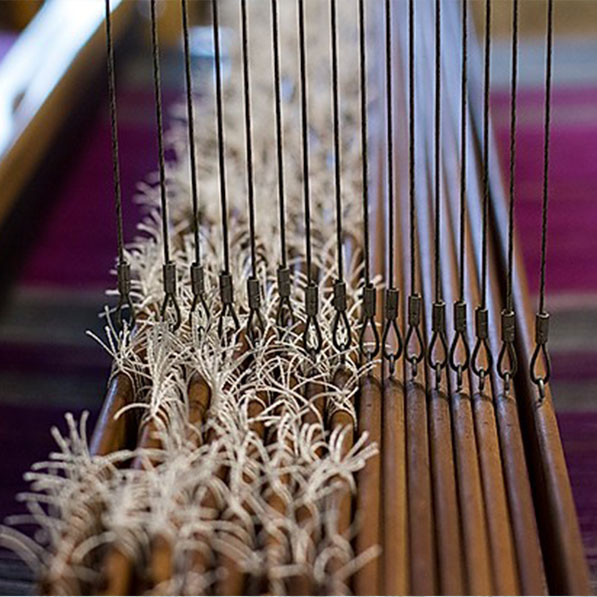 Rhian uses traditional hand weaving techniques with designs and colours drawn from the contemporary world and nature.