Tingewick Pottery was established in 1922, when Phylis Keyes, a sculptor, portrait painter and active member of the Bloomsbury Group was commissioned by her friend Sibyl Colefax to make lamps.
In 2007 a personal connection to the Pottery prompted Henry Thornhill and Belinda Naylor to take over the company and build on its rich heritage. Together they handcraft the pottery's classic range of lamps that are characterised by timeless shapes, bold use of colour and high-quality glazes that create a distinctive richness and intense depth of colour, unlike their mass-produced counterparts.
Tingewick Pottery offer a bespoke colour-matching service and are able to match a glaze exactly to a paint colour or fabric swatch. Derwent House are delighted to stock a range of Tingewick Pottery lamps or work with you to commission a lamp, hand made to order in your choice of colour to match your interior scheme.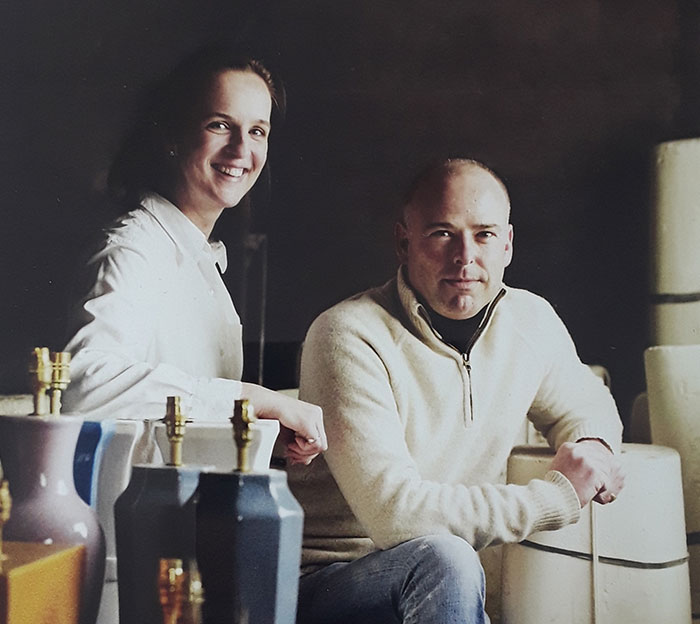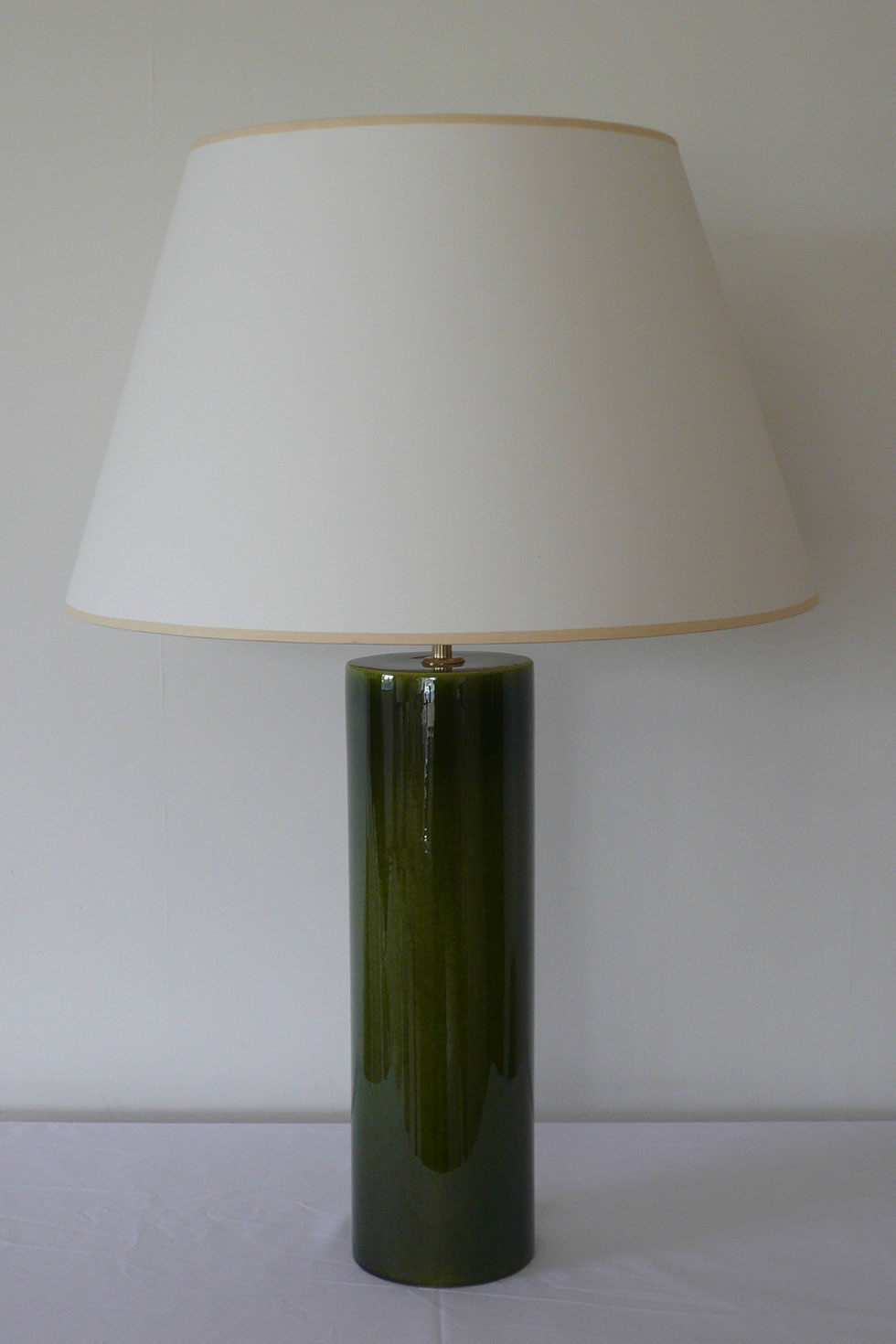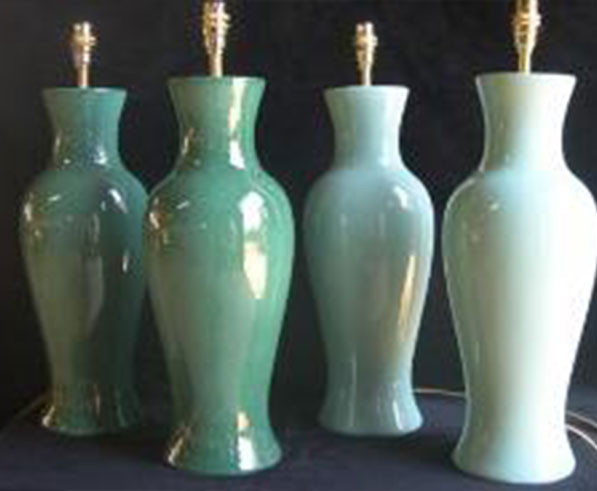 Our ceramic lamps and accessories are hand crafted using the highest quality glazes to give a unique richness and depth of colour that can be matched exactly to your requirements.