British textile designer Eleanor Fausing creates hand-drawn luxury interior fabrics that bridge the gap between nature and contemporary interiors.
Having worked as an alpine ski instructor, fabric designer Eleanor Fausing was inspired to create her collection of biophilic prints, drawing from the textures, patterns and colours found in the natural world to promote a sense of calm and tranquillity in the home. Eleanor is fascinated by the different shapes and textures provided by leaves, with consideration for which might grow in the same environments or during the same season.
All her prints are designed with the planet in mind. Eleanor's delicate hand-drawn designs, in a soft, natural colours are printed on 100% linen, from the flax plant that is highly sustainable, needs little irrigation and with minimum waste as all parts of the plant can be used. We are delighted to have a selection of cushions and lampshades on display at Derwent House and fabrics available by the metre for soft furnishings and light upholstery.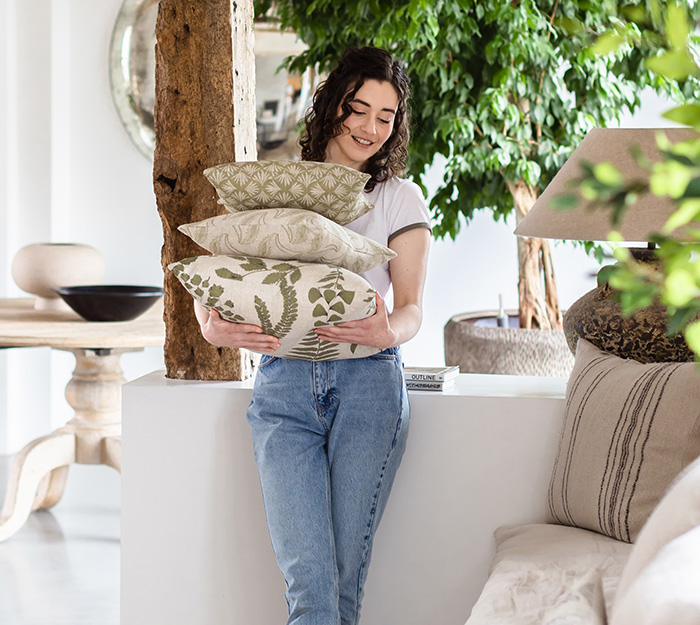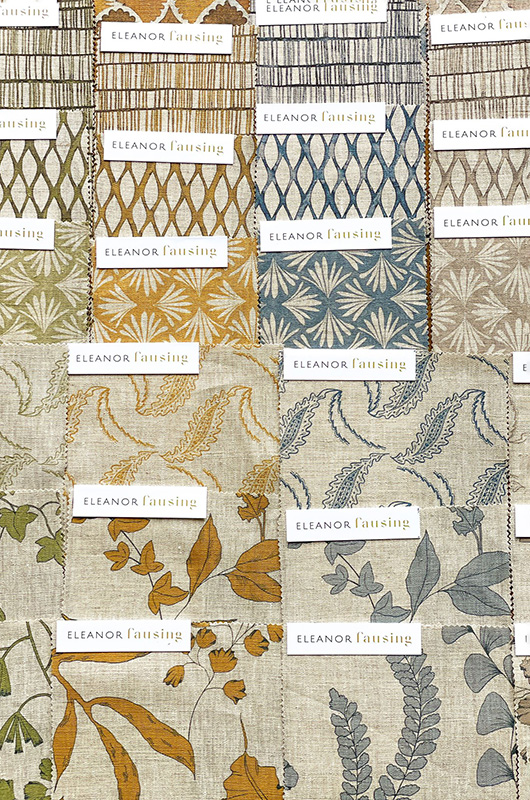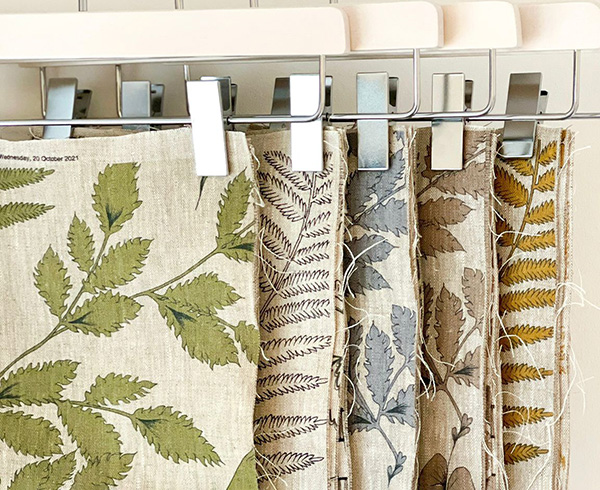 'I like to study how plants move and how the shapes of the leaves fall so that I can start to visualise what sort of pattern would work.'